Cerner vs. Epic – A Complete Analysis
Electronic health record (EHR) applications, since their market debut just preceding the dotcom bust, have improved the provision of healthcare services significantly. Today, it is much easier to keep medical records for patients safe thanks to their widespread and interconnected use.
Technology makes things easier, but as software solutions improve, the market grows and gets more competitive. Because of this, more and more solutions are being made to service the workflow concerns of healthcare organizations. Epic and Cerner Software, two of the most prominent EHR solution vendors serving the niche, currently boast the largest market share by consumer penetration. And for good reason – as we discuss in this feature.
We'll start our analysis with a brief overview of what each software is all about – in terms of pricing, features, user reviews, and more. From there, we'll go on to compare both applications to come up with some rational basis for our concluding recommendation.
So, here goes. 
Cerner EMR Software
The Cerner EMR platform is a cloud-based healthcare solution that helps medical organizations get things done faster and provide better care. You can use Cerner for serving both inpatient and outpatient care and many other specialties.
Cerner EHR reviews, by way of aggregate sentiment, state that the software makes it easier for clinicians and their reporting medical administrations to see more patients, which means more revenue without compromising the quality of care. In addition, using the program, you can digitally store, record, and look at patient information instantly.
To give you an accurate picture of what else lies in store with a Cerner subscription, we've laid out all the application features below.
Feature-rich Software
The Cerner EMR system, also called the Cerner Millenium, saves you a lot of time because all its features are designed to help you do things faster. For example, the program's central database lets you create, monitor, and update patient medical records in real-time.
Imaging solutions for specialties like cardiology, pain management, and radiology are also integrated into its services framework. These help doctors provide better diagnoses and treatments for their patients.
Integration & Interoperability
Cerner EHR improves patient care by streamlining communication and collaboration between medical staff. In addition, it enables you to streamline finances through its seamless integration with billing, claims, and contract management technology. As a result, clinical and financial solutions for everyday workflow concerns can be effected on the same platform, eliminating the need for interfaces and centralizing accountability.
Revenue Cycle Management
Cerner EMR makes it easier to handle money by ensuring the revenue cycle works well. It also gives you the tools to improve your workflow and cost management to realize more sales.
Overall, Cerner's Revenue Cycle Management technologies help hospitals and clinics streamline administrative tasks, keep track of collection costs, make intelligent business decisions, and improve their financial performance.
Patient Portal
The Cerner EMR software also comes with a dedicated, two-way, patient portal that lets patients be more involved in their healthcare. According to a number of users, this feature, among many offered under the system, 'totally justifies' the software subscription price set by Cerner. Through it, patients can track their health status, prescriptions, lab test results, make appointments, look at clinical data, order refills, amend important documents, send/receive files and messages, and source evidence/science-backed information on more than 3,000 topics.
Epic EMR Software
More than 30 different types of doctors/field specialists can use Epic EMR software to find new ways to help their patients. The application is ideal for community hospitals, academic medical facilities (teaching hospitals), rehabilitation centers, and retail clinics, among other medical settings.
Here are some of its top features:
Artificial Intelligence
The Epic EHR software is innovatively adaptive: customizable based on your needs. It looks at your preferences and slowly changes its interface working schematics to change how it works for you. Its cloud-based orientation means it can easily be used remotely.
Financial Ease/Facilitation
With Epic EMR, patients can get help with their finances and rid themselves of paper bills. They can also pay online, make payments on their own, or do 'self-service' prices (which requires features customization). Using the utility's clinical and financial decision support tool, you can also tell patients about good value-for-money treatment options available to them.
Further, with Epic EHR, you can ensure you get paid on time for your services. The system's automated insurance checks maintain the viability of patient plans should they be faced with immediate currency shortages. They also show if a patient has enough disposable claim to pay for a specific treatment.
Patient Portal Access
Epic EMR's patient portal allows patients to use their phones to access their registered information. They can also contact their attending physicians through the interface, set up appointments, fill out health-related forms, and do much more. These facilities give patients the opportunity to take charge of their healthcare concerns and act proactively.
Through the Epic EHR demo, you can learn all about the patient portal and what it can do for your facility.
Specialty-Specific Content
Epic EHR sees to all the workflow needs of doctors in more than 30 different specialties. Using the platform, you can choose from categories like Urgent Care, Dermatology, Behavioral Health, and more. During the software design phase, the developers worked with experts in the field to provide templates and content specific to the medical specialties mentioned.
Cerner vs. Epic: The Main Differences
Both Epic and Cerner are cloud-based software development companies that make EHRs – boasting a large share of the healthcare market. In 2020, Epic had almost 31% of the EHR market share, while Cerner had about 25%. Many of the largest healthcare organizations use Epic Software, while a significant few have chosen to maintain their Cerner subscriptions.
On the whole, Cerner is a more popular choice in clinical and ambulatory care; although Epic is making strides in the space with its innovative solutions. However, the features they offer are pretty similar. For example, both have artificial intelligence, revenue cycle management, interoperability, and mobile access.
But there are some ways in which they are not the same, such as:
Epic offers a CRM; Cerner doesn't
Epic doesn't offer consultation, but Cerner does
Epic does not give users data in real-time; Cerner does
Cerner vs. Epic – A Joint Pros & Cons Overview
Here is a high-level breakdown of the pros and cons of both Cerner and Epic for you to decide which option may be better suited to your medical practice.
Customer Support
Cerner has a support team whose job is to help users understand how its technical solutions work/answer all their questions – all effected with uncharacteristic zeal. But Cerner's customer service has often been called (adversely) for getting slow, making customers wait in long queues to get their queries resolved.
Epic has a team of technical experts dedicated to offering help when you call their number. They make it a point to back to callers within 24 hours after they send in a question. On the flip side, however, the vendor might not be very open to implementing application changes that subscribers might ask for.
Nursing
Both EHRs work well in nursing since how a company sets them up affects how well they work. As it takes less time to finish a task in Epic than in Cerner, nurses like to use the former when they have a lot of patients with severe conditions. Still, both play essential roles in nursing. Because Cerner and Epic function with spreadsheets like Excel, in the same way, any nurse may readily learn to use either without gaining new skills.
Also, it's important to note that both systems have different functions, so a healthcare organization's use and derived software benefits depend on its utilization case.
User Interface
Cerner gives you a dashboard that is both easy to use and provides safe subscriber access. Its user interface works well on mobile devices, making it easy for people to use on the go. Even though you might do worse with other EHRs, the Cerner system does take a fair amount of training to get used to.
Users without technical knowledge may have difficulty navigating the various options in the Epic ecosystem, as many of its features are accessible in several ways. In addition, using the Epic user interface is not easy. As a result, the IT team may need help to set it up and fix problems.
Cerner vs. Epic Pricing
No matter the system, vendors will always exhibit significant pricing discrepancies. The number of users and the specific interface features you select oftentimes determine the subscription price fixed.
For large hospitals and clinics, the self-hosted Epic EMR pricing offer may start at $1,200 and go up to $500,000. Overall, as a prospect, you may be required to pay anywhere from $1200 to $500,000 to buy a suitable Epic subscription.
Regarding how much Cerner costs, the difference is clear: It is definitely cheaper than Epic – with the base Cerner PowerChart Ambulatory EHR pricing starting at $25 per year.
FAQ's
Is Epic beating Cerner?
Cerner and Epic are constantly in a race to one-up each other through the periodic provision of new feature lines. With that said, in 2020, about 31 hospitals using Cerner switched to Epic.
Is Epic the same as Cerner?
No – these are two competing EHR/EMR software providers. A major difference between them arises in the size of the medical settings they work for. Further, they offer a different workflow experience.
Are Epic and Cerner in the same business?
Yes, Epic and Cerner are big rivals in the healthcare industry. Many large healthcare organizations use electronic health record (EHR) solutions [also interchangeably referred to as EMR solutions].
Offers great claims management, e-prescribing, EMR/EHR, HIPAA compliant, and insurance eligibility verification.
Offers brilliant invoice processing, purchase order, requisition, and inventory management.
4 out of 5 (aggregate score)
4 out of 5 (aggregate score)
Starts at $25 each with only a single pricing plan for all users.
Epic subscription ranges anywhere from $1200 to $500,000.
Offers excellent insurance eligibility verification, code & charge entry, dunning management, invoice history, and claims scrubbing.
4 out of 5 (aggregate score)
$299 to $549 per provider per month.
Offers robust invoice processing, purchase order, requisition, and inventory management.
A solid client base backs this robust EMR solution.
$1200 to $500,000. (upfront cost)
side-by-side overview of all the service features you can expect with a Cerner OR Epic subscription, enter the fields below!
Athenahealth vs Nextgen
Eclinicalworks vs Nextgen
Eclinicalworks vs Kareo
Eclinicalworks vs AdvancedMD
Athenahealth vs Eclinicalworks

Practice management, EHR, medical billing, and patient engagement tools.
3.6 out of 5 (aggregate score)
$485 – $729 per provider per month

Patient intake, patient care, clinical charting, billing, and revenue cycle management.
4.03 out of 5 (aggregate score)
$249 per provider per month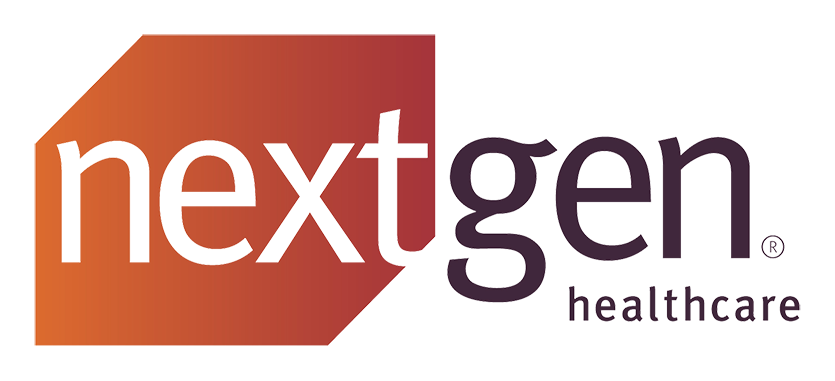 e-Prescribing, Compliance Tracking, Appointment Scheduling, Medical billing service
4.0 out of 5 (aggregate score)
$299 to $549 per provider per month.
Cloud-based, ONC-ATCB certified EHR, patient scheduling, patient portal, & e-faxing.
4.3 out of 5
(aggregate score)
Starting at $275 per month